Why you should care
How to choose the right one, what to look out for, and when to apply it.
You already know by now that sunscreen is vital to skincare. But do you know how to shop for one or do you just snatch the one with the prettiest bottle?
Sunscreens aren't created equal; although they have properties that protect you from UV rays, the product you are buying may not necessarily be doing your skin good. Here's what you need to know about sunscreen:
1
 Sun Protection Factor (SPF)
Sun Protection Factor index is the number of time it takes for your skin to burn if you were to wear sunblock compared to your skin without. For instance, a SPF 15 sunscreen indicates that you can be under the sun for 150 minutes before getting a sunburn.
The biggest misconception about sunscreen is that the higher the SPF number, the stronger the protection against UVB (burning) rays. SPF does not indicate the strength of protection, but the duration of it.
When buying sunscreens, always be sure to check the label for good ingredients. Look for zinc oxide, titanium oxide, or Mexoryl as these components help protect you against aging Ultra-Violet Aging rays.
Sunscreen labels with the terms 'broad spectrum' and 'water-resistant' should be your go-to choice. The broad-spectrum label indicates that the sunscreen protects you against both Ultra-Violet Aging (UVA) rays and Ultra-Violet Burning (UVB) rays which are known causes of skin cancer.
If you're heading out to the beach or pool, pick up water-resistant sunscreens. These provide better protection for wet and sweaty skin which easily wash off sunscreen. It is recommended that you re-apply water resistant sunscreen every two hours for it to be effective.
TBH, you can buy the best sunscreen in the world and it won't work because you may not be using it properly. Sunscreens have a lower effect when too little is applied. It's necessary to note that in order for sunscreen to be most effective, you will need to liberally apply the product, re-apply when recommended, and remember to always give the product a 15 – 30 headstart before heading out.
PS: The recommended quantity of sunscreen is 1 teaspoon for your head and neck, 2 teaspoons for your torso, 1 teaspoon for each arm, and 2 teaspoons for each leg. You can add an extra teaspoon to your face for added protection. This means that you'll need a dedicated sunscreen for your face instead of relying on moisturisers or foundations with SPF.
Kate Somerville Daily Deflector Waterlight Broad Spectrum SPF50+
Algenist Sublime Defence Ultra Lightweight UV Defence Fluid SPF50
Neutrogena Clear Face Sunscreen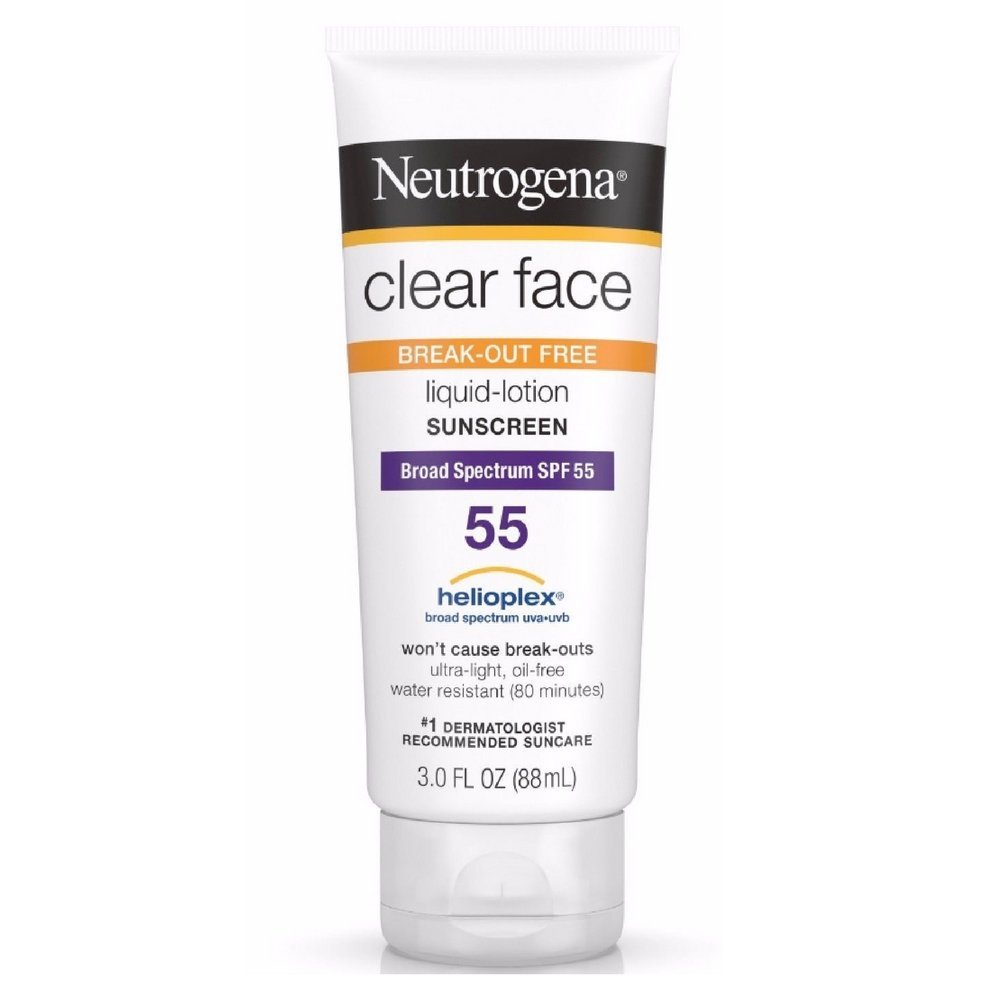 Cover image from nutritiouslife.com
Why you should care
How to choose the right one, what to look out for, and when to apply it.